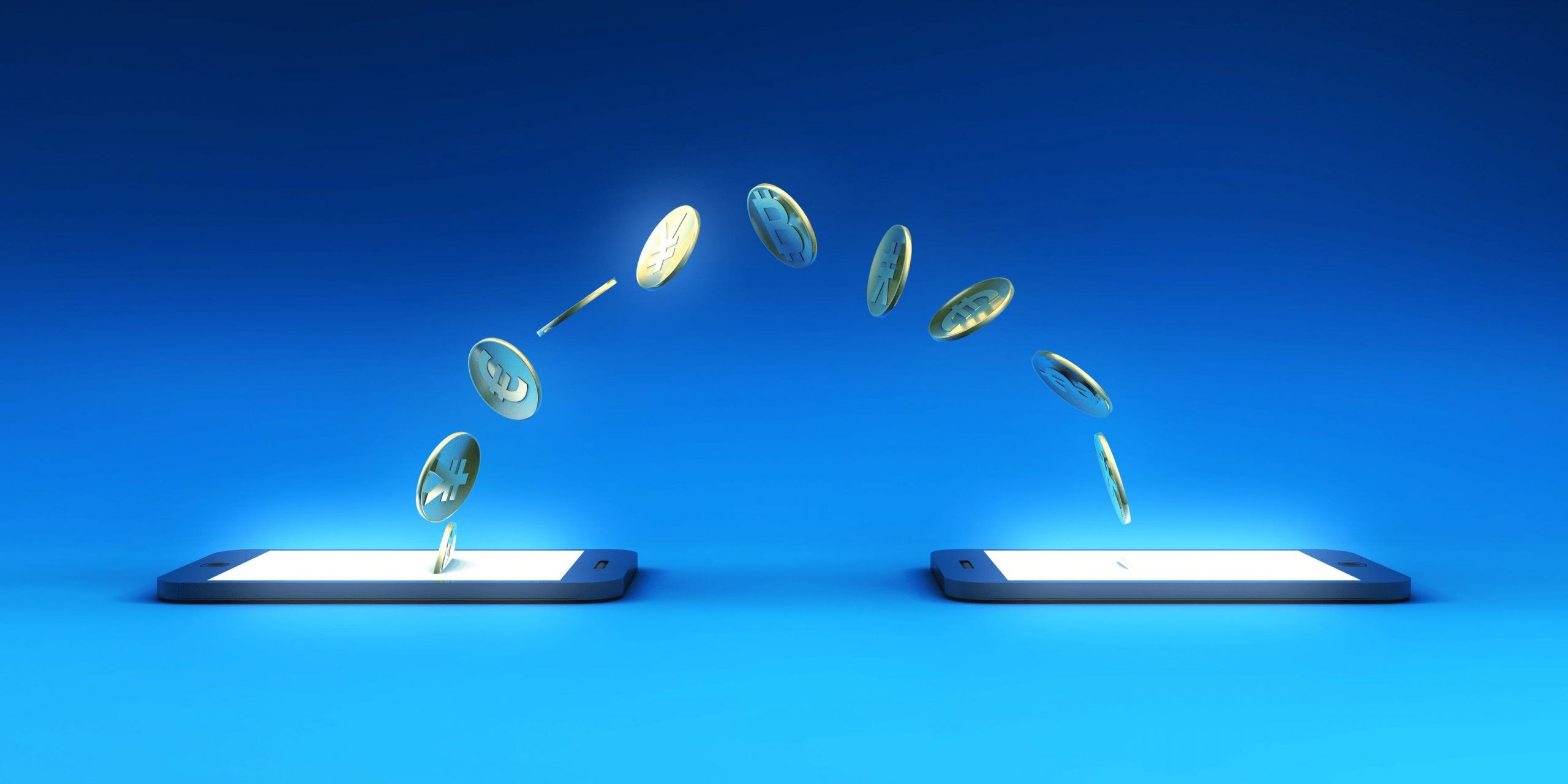 Non-fungible tokens, abbreviated NFTs, are digital assets that are connected to the blockchain, the digital ledger that underpins cryptocurrencies like Bitcoin, Ethereum, and many others. Unlike NFTs, these assets are fungible, which means they could be replaced or swapped for another identical one with the same value, similar to a dollar note. But the question is how to transfer NFT to another wallet ? or how to transfer NFT to a MetaMask? Further, we will discuss different types of ways of NFT transfers among wallets.
How to Transfer NFT from one Wallet to Another?
You can only transfer your NFTs from a wallet to the other if you use an NFT compliant wallet because that is where the NFT is kept. For example, using a MetaMask, you must use the MetaMask app while using a mobile device and if using a desktop computer then the MetaMask browser extension is the preferred choice.
Once opened, go to the "NFTs" page to examine the NFTs in your wallet. You can send funds to other wallet accounts from here. The key steps for transferring a non-fungible token from one digital wallet to another are described below. Both wallets must support the same blockchain because if both wallets are supporting different blockchains (Coin Base is on Ethereum and Phantom is on Solana) it can cause loss of crypto during transfer. The key steps for transferring a non-fungible token from one digital wallet to another are described below:
The NFTs tab displays all of the NFTs in your wallet; click on an NFT to pick it.
The chosen NFT will be shown, and you can send it by clicking the "Send" button.
You will be requested to enter the destination address & confirm the transaction.
Read also: Where Can I Store my NFT Collectibles?
How to Transfer NFT from OpenSea to MetaMask?
Transferring the NFT from the OpenSea to the MetaMask involves the following steps (process is like sending a cryptocurrency token):
To transmit an NFT from OpenSea onto a MetaMask, first, you should log in to the OpenSea platform
then, choose the NFT you wish to send.
After selecting the NFT to send, you will be requested to input the recipient's public wallet address.
Then you must pay the transfer charge. After paying the fee, OpenSea will transfer your NFT to a MetaMask.
How to Transfer NFT from OpenSea to Coin Base Wallet?
The OpenSea is the marketplace from where people can purchase their NFTs and Coin Base wallet is a secure place to keep them. OpenSea is compatible with transferring the NFTs to other wallets. You can check the list of them here. Following are the step to transfer NFTs from the OpenSea to Coin Base wallet:
Navigate to your OpenSea account and select the NFT you want to transfer. and select the transfer option.
Enter the wallet address or ENS of the recipient following the selection of the NFT to transfer, you will be required to input the recipient's public wallet address.
After you have confirmed that the recipient's address is accurate, you must pay the transaction fee, paying the transaction fee is a must.
To check your transaction and confirm that your NFT has been transferred you can visit Etherscan.io for Ethereum . Simple methodyo check your transaction is checking your wallet and examining your activity page to view your transfer.
How to Transfer NFT from Binance to MetaMask?
Transfering NFT from Binance to MetaMask is quite similar to transferring NFT from OpenSea to MetaMask as in both the methods NFT are being transferred from a marketplace to an NFT wallet. To transfer the NFTs from Binance to MetaMask follow these steps:
First, log in to your Binance NFT account. by selecting User Center.
Pick the NFTs you want to move. For several NFTs from the same series, pick the token ID of an NFT you wish to move. On the product page, click the NFT to see the token ID.
After picking your NFT, the app will reveal the asset's network. To pay the transfer fee, you must have the specified network's native currency in your wallet. Transfer prices may vary depending on how network is busy.
Get MetaMask public address you wish to make a transfer. Click Send.
After the transfer, the NFT will appear in a new wallet. Transfer could take a few minutes.
How to Transfer NFT to the Ledger?
Ledger is one of the safest storage for NFTs. If you don't have Ledger yet, we suggest you get one here.
NFTs are not immediately Ledger-stored. but the NFT wallet is linked to the Ledger. How can one store NFTs on a Leger are discussed below:
Attach your Ledger via USB to your PC. Open your MetaMask account in full-screen mode.
From the MetaMask wallet's top-right menu, choose "Connect Hardware Wallet" from the drop-down menu.
You may search for a Ledger gadget on your computer by clicking "Continue". activate your Ledger device to ensure it finds your wallet.
Once it finds your wallet, it will ask you to add a Ledger account to MetaMask. Choose your favorite and finish.

How to Transfer NFT from OpenSea to Ledger?
Connect MetaMask or WalletConnect your Ledger device to OpenSea and follow steps below:
Ensure the Ethereum (ETH) app on the Ledger device is up to date and that blind signing is enabled.
Go to OpenSea and link your Ledger device using MetaMask.
Unlock the MetaMask extension using your password. Your Ledger MetaMask account opens.
Upon that OpenSea website, pick MetaMask from the wallet. It shows up in the MetaMask window
Next, connect your Ledger MetaMask account. MetaMask integrates OpenSea to your Ledger Ethereum account.
On the OpenSea website, choose Profile. a Ledger NFT collection is displayed and the NFT are transferred.
How to Transfer NFT to the Phantom wallet?
Phantom Wallet is a Solana-based crypto wallet that allows users to arrange assets on the Solana chain. It generates private keys to protect users' monies and assets.
The wallet lets users transmit, receive, hold, exchange, and stake Solana coins on a blockchain. It's non-custodial, supports Ledger hardware wallets, and Web3 apps. To transfer NFTs into Phantom wallet follow the steps below:
To begin, go to the digital wallet and click the "Deposit" option. After picking the deposit method, you will be offered two options for transferring the NFT: via Moonpay (to buy NFTs ) or through FTX exchange (to transfer NFTs). Select the FTXexchange option. The wallet address must then be entered to complete the NFT transfer procedure. Your NFTs will be transferred to your Phantom wallet when you enter the address.
Read also: Can You Sell an NFT on Multiple Platforms?
How to Transfer NFT from Phantom to Meta Mask?
Transferring of NFT from phantom to MetaMask is not possible due to Phantom's usage of SPL-tokens (The smart contract for creating fungible & non-fungible tokens) and MetaMask is built on the Ethereum or Binance blockchains (Both are incompatible with one another).
How to Transfer NFT from Phantom to Solanart?
Phantom is a Solana and Ethereum digital wallet, whereas Solanart is the first Solana NFT marketplace. You can explore, purchase, and sell NFTs from various collections and artists. Follow these methods to transfer NFT from Phantom to Solanart.
Go to the Phantom wallet and choose to withdraw. Then choose the NFT you wish to transfer. Add the address to Solanart's destination where you want to transfer. Once connected, you may freely deal with Solanart.
How to Transfer NFT from Crypto.com?
To transfer an NFT, from crypto.com(it is a cryptocurrency exchange used for trading) just tap on the collectible, click on the 'Send' button, and enter the wallet address of the receiver into the appropriate field. It is important to remember that sending an NFT automatically transfers ownership to the receiver so one should be careful while transferring NFT. Buying and selling at crypto.com includes transfer fees which are to be paid before the transfer to complete the process
Always verify the address to ensure it is a legitimate address compliant with both the Crypto.org Chain NFT, ERC721, and ERC1155 token standards before sending an NFT. Please keep in mind that only one NFT may be delivered at a time, therefore the procedure must be repeated for each additional ERC1155 NFT copy.
How to Transfer NFT from Crypto.com to OpenSea?
Transfer of NFT from Crypto.com to OpenSea is not possible as the NFTs available on Crypto.com can only be listed on the same platform. (according to the policies of Crypto.com)
Conclusion
NFTs are the Internet's current craze, ranging from a $69 million work of art to a $379,000 music composed utilizing the COVID-19 genetic sequence. And they can earn real money as well according to the CEO of cryptocurrency exchange Coin Base stated last month that now the NFT market might rapidly outperform the company's cryptocurrency trading operation. In the rising journey of NTF people should be well aware of how to transfer NFT to another wallet so that they can gain the maximum benefit and minimum loss.