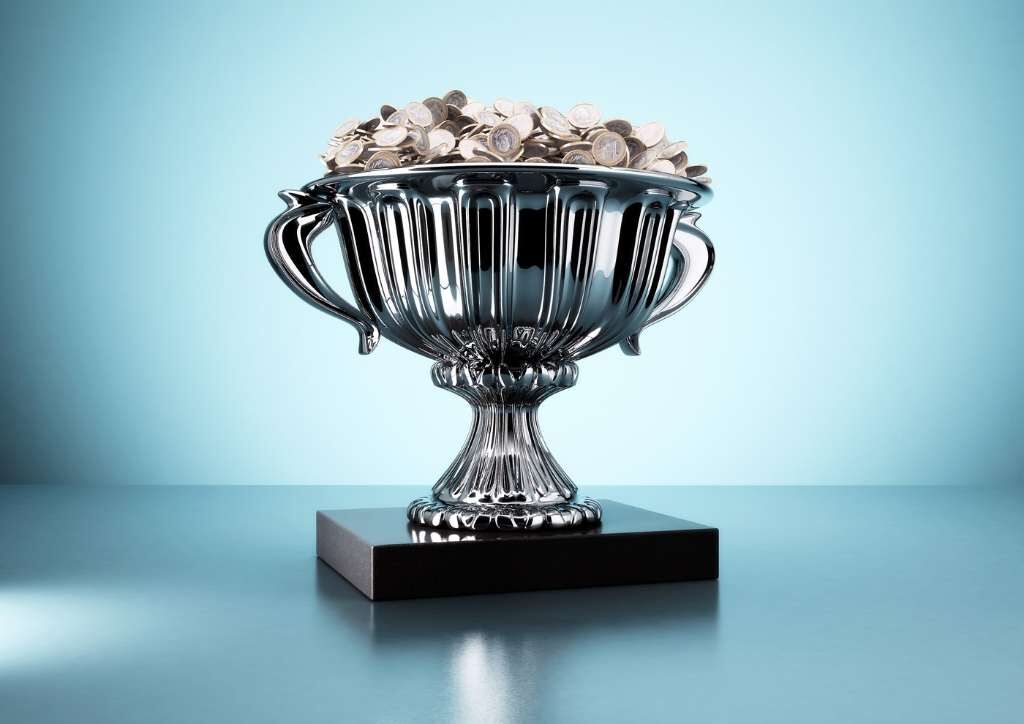 Because NFTs are non-fungible tokens, collecting them is lucrative. When we state that these tokens or assets are non-fungible, we mean that they are one-of-a-kind, irreplaceable, and provide exclusive ownership on the blockchain. They are valuable assets that cannot be replaced. NFTs can be anything digital, including artwork, drawings, and music. This means that you own all forms of digital work that no one else can have. You can decide whether to keep it as a collectable or trade it for profit, based on its worth in the NFT universe. Let's break down "What makes an NFT Collection Valuable?"
What Does NFT Collection Mean
Non-fungible tokens, or NFTs, are one-of-a-kind digital goods issued on a blockchain. They have a lot of characteristics in common with real-world objects. Consider limited-edition sneakers, collectible baseball cards, or apparel companies such as Supreme's limited-edition releases.

Read also: Where Should I Store My NFTs?
How Many NFT Collections Are There
There are lots of NFT collections. At the time of writing this answer, there are 16078 NFT collections. But this article will cover top 10 NFT collections
Doodles
Doodles come in a rainbow of colors, characteristics, and sizes, with a total collection of 10,000. Doodles are a quirky group who enjoy playing dress-up or transforming into tasty delicacies. Some aren't even Doodle-sapiens!
By holding a Doodle, you can help coordinate the Doodles Community Treasury.
Storefront for Ethereum-based generative artwork that is really programmable and on-demand. Choose your favorite look and start minting! Each item is created at random using an algorithm established by the artist, so there are no limits to what your one-of-a-kind creation could look like.
BAYC is a collection of 10,000 Bored Ape NFTs, one-of-a-kind digital collectibles that exist on the Ethereum blockchain. Your Bored Ape also serves as your Yacht Club membership card, allowing you to take advantage of special member benefits.
Each Lazy Lion is unique and programmatically produced from over 160 potential qualities, including attire, mane, expression, and more.
Proof of ownership for 10,000 distinct collectible characters is stored on the Ethereum blockchain. The project that spawned the CryptoArt movement of today. This was the inspiration for the Ethereum ERC-721 standard, which powers most digital art and collectibles.
Users control their LAND and host their creative magic on The Sandbox, a community-driven UGC-voxel platform. Users can purchase, sell, and trade their voxel creations on secondary marketplaces, allowing them to genuinely become a part of this community-built world.
On the Ethereum blockchain, Cool Cats is a collection of procedurally generated, randomly generated NFTs. The first generation is made up of 10,000 cats chosen at random from a pool of 300,000 possibilities. Great cats with a wide range of clothing, faces, and colors – all cats are cool, but fully dressed cats are the coolest.
Each Deadfella is created at random from a mix of over 400 hand-drawn features, including more than 50 different outfits. Each of the Deadfellaz has unique eyes, noses, mouths, heads, and bodies, with no traits that are explicitly gendered to ensure that all genders are represented.
Welcome to a parallel universe where evolution has taken a different path and strange primates wander the globe. Some people appear to be normal. Some of them have an odd appearance. And then there are those who are simply cool! A few CyberKongz are extremely rare, and some of them are even animated! Perhaps some of them are recognizable to you!
What Makes an NFT Collection Successful
If you want to invest in NFTs and you want to be successful, you have to follow these steps
A Representation of Ourselves
NFT art isn't always about demonstrating your abilities. You don't have to show off your skills or employ the most advanced tactics. The art style of some of the most expensive NFTs is casual. Consider the CryptoPunks, who make use of simplistic pixel graphics. Many people have labeled other initiatives, such as Bored Ape Yach Club, as "ugly.".
NFTs, on the other hand, aren't about being artistic or appealing to everyone. It's enough if they seem cool to the folks who buy them. That is something that many of the most successful NFT ventures get correctly. The collection has a distinct aesthetic, and the avatars, above all, have personality.
The majority of folks in the NFT space come from the crypto world. They saw themselves as outcasts, misfits, and "degenerates," which explains the art's themes. They enjoy characters who are like them – rebellious, flawed, and unconcerned about how others perceive them.
This is especially true in the case of social media avatars. Consider this: your customers will want to utilize your NFTs as social media avatars. That's free publicity for you! But they must be proud of themselves – and like how they appear – in order to do so. As a result, they must perceive a reflection of themselves in the art.
As a result, the art style should be appropriate for the target audience. Consider what your audience like if they aren't crypto speculators. Even more essential, consider how they see themselves and how they want to be perceived.
Beware of Whales and Bots at the Launch
As previously said, a project's greatest strength is its community. Unfortunately, many projects are already off to a horrible start. Bots, whales, and gas wars are perhaps the most pressing challenges that new tasks must address.
Many customers desire to buy as many NFTs as possible as a result of their success. However, that is rarely the greatest option for the project. A project with as many owners as feasible is more likely to succeed in the long run.
Recognize your target market.
In a market where hundreds of NFT projects are released every week, it can be difficult to compete. That is why doing the appropriate kind of marketing is so important. Fortunately, there is a tried-and-true marketing method for dealing with competition.
Finding the perfect niche — the ideal audience for your art – is that strategy. That's where you should begin your project. Before you start designing your NFTs, think about what kind of art your target audience would love.
Furthermore, knowing who is likely to acquire your NFTs will make it easier to contact them.
It's Not Just About Me in the Community
It's critical to stand out in the ultra-competitive NFT market. The best approach to do it is to make the project about something other than oneself. Of course, you want to profit from your work. But why should others back you up if you're only in it for the money?
Without the assistance of the community, no NFT project can prosper. Consider how the initiative will benefit that community. What are some of the causes they can support that aren't just about making money?
Asking yourself the same question is perhaps the best approach to do so. What would I want this project to accomplish if I didn't care about the money? If you've chosen your audience wisely, they're likely to have a lot of interests with you.
Many people purchase NFTs in order to profit. Few people are willing to spend tens of thousands of dollars on a profile photo simply because they think it's cool. Most people will only make a large investment if they believe the price will rise. And in order for that to happen, new buyers must be made aware of the project.
As a result, one of the most crucial jobs of an NFT artist is marketing. Effective marketing allows the project to reach those who are interested in purchasing it. As a result, individuals are more inclined to invest in it.
Read also: How to Promote NFT Collection in 2022 – A New Strategy
Where To Promote NFT Collection
Based on thorough research conducted, here are the best places you can promote your NFT collection.
Make use of social media to get the word out.
Social media marketing is an excellent technique to promote yourself. If an NFT Collection has a large number of NFTs, artists should post each one separately on all of their social media platforms. It's critical to begin preparing your audience for the release at least two weeks in advance. Twitter, Instagram, Discord, and Medium are the most popular platforms for exhibiting your drop. Tell us about the tools you used to create the pieces, the collection's core concept, any mistakes you made, and so on.
Keep in mind that not everyone is familiar with NFT art. Also, write a series of posts describing what NFT is and why it's a good idea to buy digital collectibles.
Your drop will be added to the NFT Calendar.
NFT Calendar is the only calendar on the market that compiles the best NFT drops from multiple marketplaces into one convenient location. This is a fantastic resource for NFT collectors who don't want to waste time hopping from one market to the next in search of the latest releases.
You can promote it in our NFT calendar: https://nftdesire.io/upcoming-nft-projects/, at NFT Desire we can also write a review about your project and make very narrow paid targeting campaigns. Find out more here.
Visit the marketplace's featured drops.
This sort of promotion is directly talked with markets. According to our observations, several of them have their own web page with prominent drops. KnownOrigin, for example, creates a website with 4-5 prominent drops and a countdown to the release every week. MakersPlace also creates a page with information on the drop, photographs or teasers, and a countdown. On its website and on Twitter, Nifty Gateway posts a weekly schedule. If your NFTs reach up to the featured drops, marketplaces will also promote them on social media. So, for the price of one, you get two birds!
Solicit support from your friends and coworkers for your release
Generally, the artist community is quite supportive. If you ask your art friends and followers to share your NFT Project on social media, they'll almost certainly answer yes. If you act collectively, you will generate more buzz around your NFTs and allow them to be seen by more people.
Make a thread on Reddit/Bitcointalk about it.
Sites like Reddit, Quora, and Bitcointalk can be quite helpful when it comes to spreading the word about your NFT Collection. Begin a discussion by asking, "What rising NFT artists do you think we should keep an eye on?" Using a different account, you can send links to your drop and brag about yourself on behalf of someone else.
It could look to be a little deceitful. This type of promotion, on the other hand, was not created by us.
You can also join in other debates if you actually have anything to say. The more times your name appears across many platforms, the more likely people will remember it
Make a visually appealing teaser for your NFT project.
Teasers' major purpose is to show what your NFT Project is about while keeping the audience guessing. This style of promotion typically piques potential collectors' interest, encouraging them to stay tuned for more information and not miss the release date. Send your teaser to the marketplace for use on its website and social media channels by sharing it on social media.
Make the NFT world excitedly await your release after seeing a riveting teaser by being innovative (you are an artist, after all).
Request a press release about your NFT drop.
It's a good idea to write an article about your NFT Collection and distribute it to the most prominent related media. You can also offer several sorts of media collaboration, such as an interview with you. It's usually a fee-based service. However, you may use Medium to produce a blog post that contains all of the information about your drop.